It is common practice at the start of a year to reflect upon one's life and its direction. Today, Mad Dukez would like to put all that in perspective with the premiere of Valley View.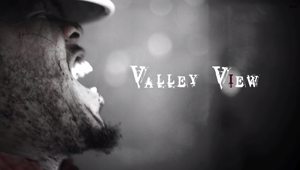 Some of the images are disturbing, but we're showing them; Some ideas make people uncomfortable, but Mad Dukez is rapping them. If you are resolved in 2014 to feel nothing, then don't bother watching the newest from this master of visceral hip hop.
Together with our production partners at Struck Down Entertainment, Dukez takes you on a condensed and metaphorical journey of unrivaled disquiet. Perhaps you would be best advised to NOT strap yourself in for this ride.
This "music visual" marks the third official video endeavor from the college radio chart topping album, Gettin' Gatsby. Once again, Dominic Luongo was tapped as director (Sookie Sookie, Bootleg Bartenders) and filmed it at an historic New York centerpiece, the Pierce Arrow Complex in Buffalo.
What we are seeing from these visual interpretations is the same production and content caliber that is present in the album's tracks. All this is testament to Mad Dukez and Fresh Kils not so much emerging any longer, for they have arrived. In case you're late arriving, you should check Gettin' Gatsby out today, and look for them when they hit a town near you on tour.
"Valley View"
Directed by Dominic Luongo
Produced by Tony Caferro
First AD: Ron Perks, Jr.
Makeup and Hair Effects: Kara Kenney
Production Manager: Jacquie Krajnik
Custodians of the apocalypse:
Gene Oliveri, Jason Hostuttler, Steve Krajnik, Shakir Bilal, Heron Simmonds-Price
Special thanks to Terror Technologies and Pierce Arrow Building Complex.